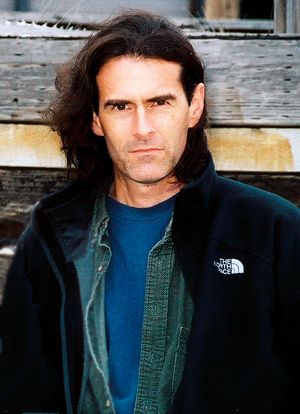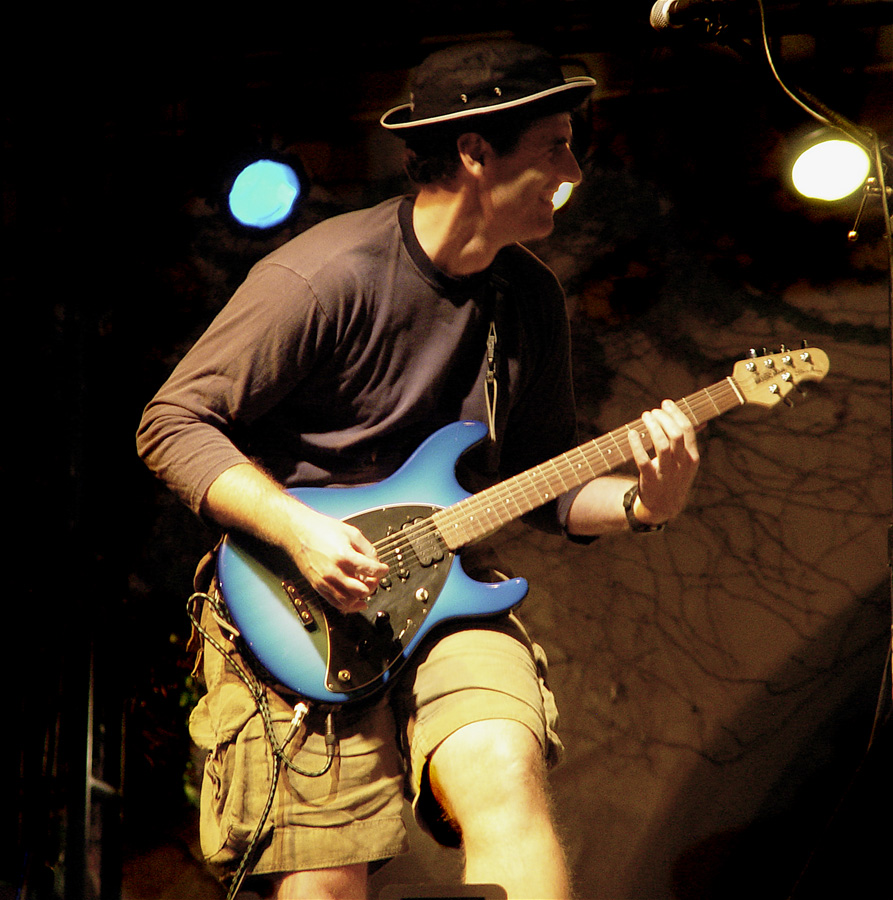 Guitarist-composer, John Czajkowski, founded the fusion-rock band, Hectic Watermelon in 2004. The 2006 debut Hectic Watermelon album, The Great American Road Trip, features Jerry Goodman (of Mahavishnu Orchestra and Dixie Dregs) on electric violin. HWM was quickly recognized as a creative new tour de force earning a number one ranking in the UK Alternative Jazz polls published by Jazzwise magazine. HWM has performed live with Jerry Goodman and more frequently as a power trio in Southern California and West Coast tours, festivals and clubs. Additionally, HWM has also performed live with Trans Siberian Orchestra founder and Grammy-nominated violinist, Mark Wood.
John has helped spearhead a multi-composer and multi-CD project with German drumming phenom, Marco Minnemann named "Normalizer 2." The composers Mike Keneally, Trey Gunn, Alex Machacek, Phi Yann-Zek, Marco and John each wrote and recording a complete album around a virtuosic 52-minute recorded drum performance. John's album, "West ZooOpolis," is a colorful and tightly woven trip that weaves its way though many Americana, Rock, Jazz and Fusion textures. John also engineered Mike Keneally's album, Evidence of Humanity.
New York downtown classical composer, Scott Johnson, remarks, "John Czajkowski is a monster guitarist with a metal carapace and a creamy jazz center, sprouting hydra heads of classical picking, insinuating slide, and a particularly funky banjo. He leads us on a tour of the American landscape and all the music that grows here."
John is presently writing for the next HWM record which will may include Jerry Goodman on violin, Mike Keneally on keys, vocals and pitched percussion, Marco Minnemann on drums in addition to the regular HWM team, Darren DeBree and Harley Magsino. John is an active BMI composer. 
Holding a Masters of Music Degree in contemporary composition from San Diego State, John has also studied classical guitar privately for nearly a decade with his mentor, the Romero disciple, Robert Wetzel, professor of guitar at both SDSU and UCSD.
As an artist endorsee, John has proudly represented Ernie Ball guitars and strings, Egnater Amplifiers, Fractal Audio - makers of the Axe FX Ultra, DiMarzio Pickups, Tonefreak Effects, Port City speaker enclosures, Evidence Audio cables, and Sound Sculpture audio routing matrixes. 
Hectic Watermelon receives airplay around the US and in Western Europe on terrestrial and internet stations featuring fusion and progressive-fusion programs and has conducted extended radio interviews. Distributed in the US, UK and Japan, The Great American Road Trip has earned the number one spot on the UK Jazzwise Alternative College Jazz Charts. In the U.S., the album has been in the top 20 on the East Coast Gagliarchives progressive stations in Delaware, New Jersey and Pennsylvania for 12 weeks. It has been reviewed in the All Music Guide as well as All About Jazz, and many other major press locations with advertising and/or reviews in major periodicals such as Guitar Player Magazine and All About Jazz. The band has begun to play the intense music in the Southern California area with a recent CD release concert for a full college concert hall audience with special guest, Jerry Goodman.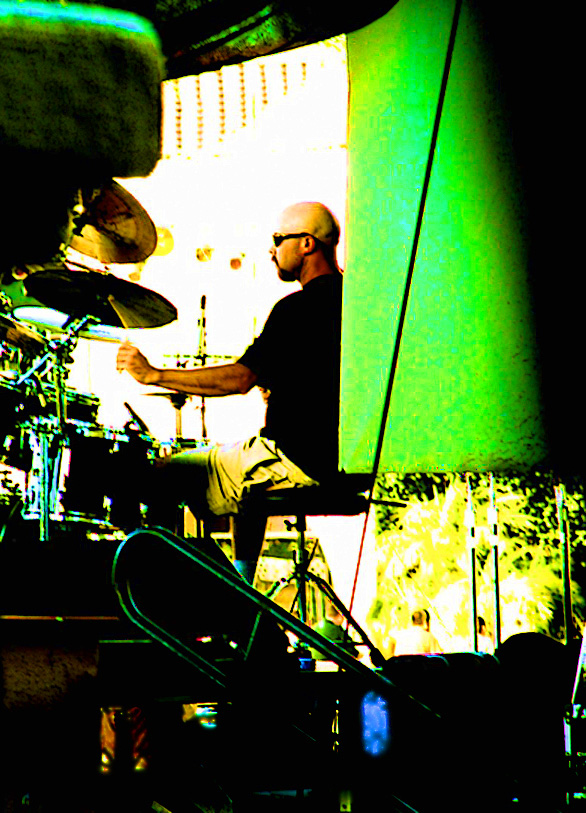 Darren DeBree began his performing career playing drums with a variety of funk and progressive alternative rock bands in San Diego. In 1997 he moved to L.A. where he studied with composer/drummer Richard Wilson and attended Musician's Institute. Graduating from the school with their professional music and journeyman certificates, he worked for a time in L.A. where he and his partner "The Cuban" wrote music for the Reyes Brothers, a group featuring rap star Sen Dog of Cypress Hill and his brother, Mellow Man Ace. Darren's involvement with hip hop and electronic music began his exploration of electronic drums and percussion. In 1999 he moved to Nashville where he played acoustic drums with Function, a blues rock/jam band and Eddie Okri and The Legacy, a nationally touring reggae band. Returning to San Diego in 2000 brought him full circle geographically and musically as his involvement with
Agent 22
has allowed him to combine the acoustic and electronic drum worlds into his own unique voice. Darren was introduced to John Czajkowski by a mutual friend, former Planet X bassist, Kevin Freeby. After doing some session work together, John decided to write some extended percussion obstacle courses for Darren to negotiate. Hectic Watermelon was born! Not content to keep all his chops and talent to himself, Darren is a very skilled and well-versed drum educator in the Los Angeles area. Many of his material is now available at
The Rhythm School
.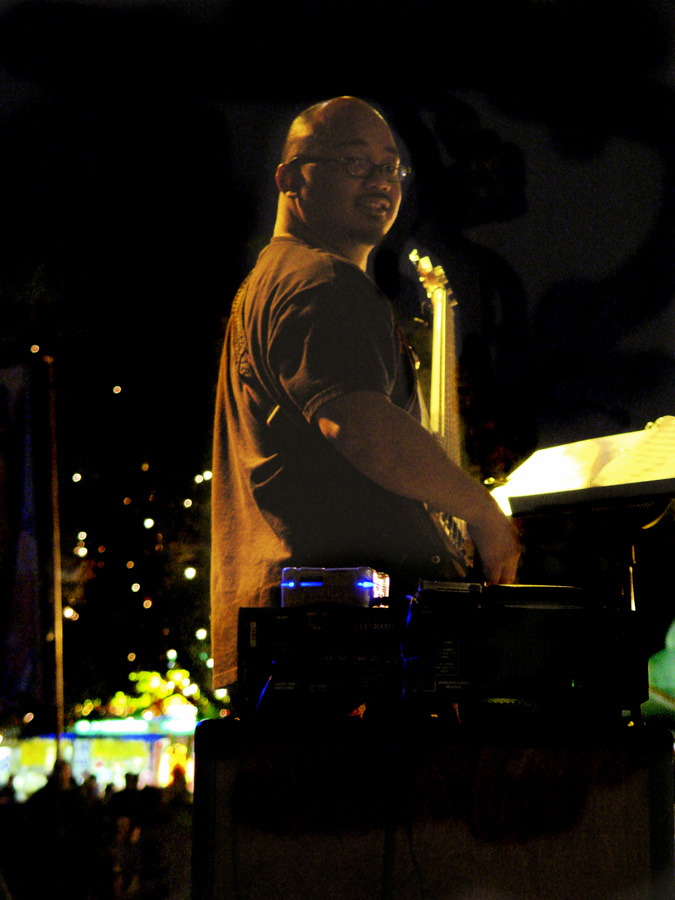 Born and raised in the Philippines, Harley Magsino was trained in classical guitar performance at Yamaha School of Music in the Philippines. He then moved to The U.S. where his passion for studying formalized jazz bass was ignited at San Diego State University. He recently earned a Bachelor's of Music degree through rigorous Jazz Performance Major performing in many of the renowned department's jazz ensembles. For four years Harley studied there privately with Gunnar Biggs on upright bass in both classical and jazz idioms. Harley's playing is influenced by Billy Sheehan, Jaco Pastorius, Victor Wooten, Allan Holdsworth, Frank Gambale, Scott Henderson and Marc Johnson. Grounded in the technical, idiomatic and theoretical elements of jazz and classical, Harley is well suited for decadently technical music. Hectic Watermelon guitarist and composer, John Czajkowski remarks that "Harley makes our angular music groove like a squadron of funky flying polka-dotted hippopotami. His unabashed openness to new permutations of idioms and fearless pursuit of technical challenges coupled with a broad versatility make him a lethal weapon."